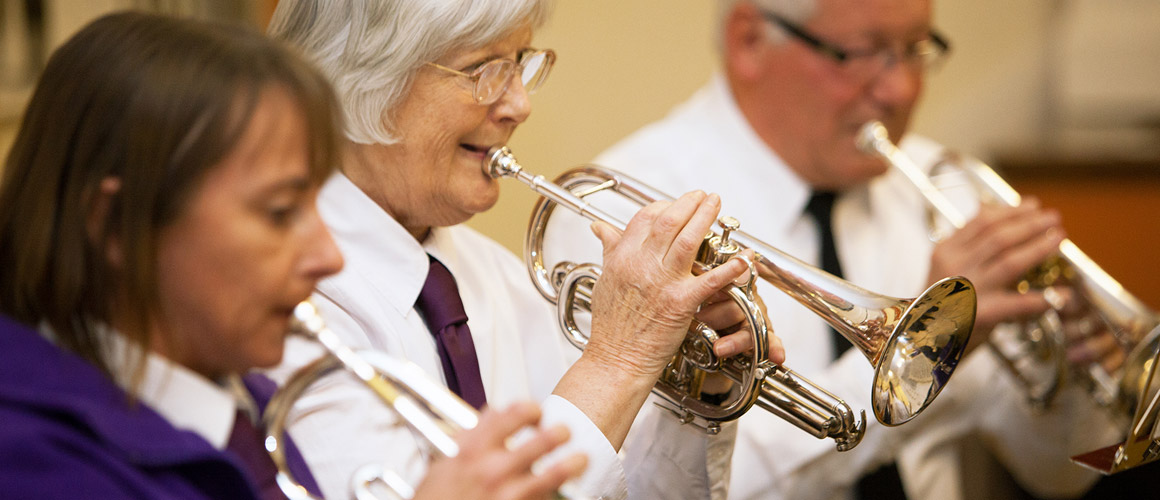 The Pencoed Silver Band have moved their band room to The Salem Vestry, Coychurch Road, Pencoed, CF35 5LY.
The training band rehearses 5.30 until 6.30 p.m on a Monday evening.
Full band rehearsal is Monday and Thursday 7:00 until 9:00 pm.
Clive Adams. Conductor / Cornet.
Sally James. Soprano.
Denise Hughes. Solo cornet.
Peter Radford. Solo cornet.
Marcus Bridgeman. Flugelhorn.
Derek Jones. Euphonium.
Simon Mitchell. Euphonium
Wayne Loveday. Trombone.
Martin Kelland. Trombone.
Marcus Clarke. Trombone.
Judith Evans. Cornet.
David Rees. Cornet.
Gillian Ridout. Horn.
Russell Hopkins. Baritone
Kevin Thomas. Baritone.
Claire Bartlett. Bass.
Andrew Davies. Bass.
Bethan Kelland. Percussion.